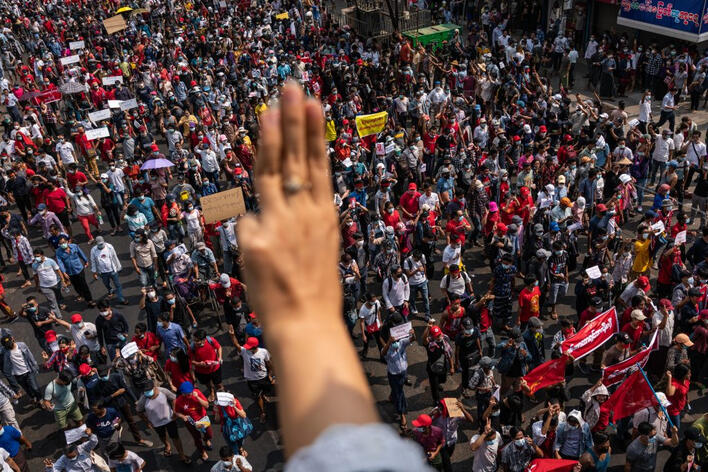 WHAT'S HAPPENING IN MYANMAR?
Myanmar Military launched coup on February 1 2021 and detained Aung San Suu Kyi & elected officials unlawfully. The protests started within a week after coup and they are still ongoing.
#JusticeForMyanmar
UPDATES
Every single updates of this protest will be described on this page
12 Feb 2021

The military has released over 23,000 prisoners plus 55 foreigners today from Myanmar prisons as 'state pardon'.
(a) From the death penalty to life imprisonment
(b) From life imprisonment and with no possibility of release to 40 years
(c) Those who have been sentenced from the death penalty to life imprisonment in the previous amnesty orders will be reduced to 50 years of imprisonment
(d) From more than 40 years of imprisonment to 40
(e) 40 years and under are cut one-fourth.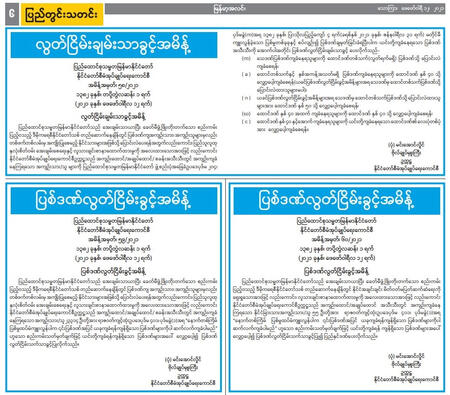 There were student protests at Mawlamyine University and more than 10 students were violently arrested by police. There were gun shots at the area to the protesters who were requesting for the release of those students. There were rumours that students were released in the evening.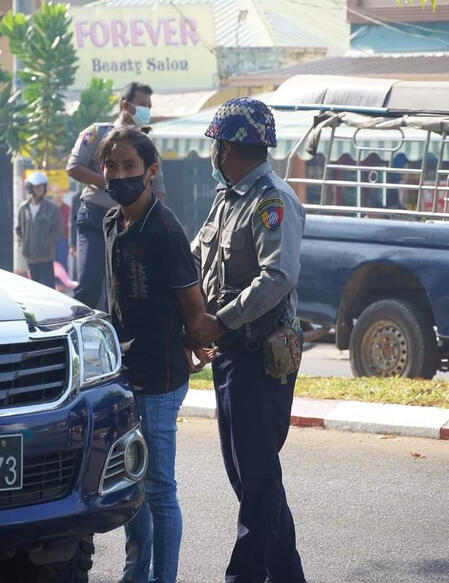 #JusticeForMyanmar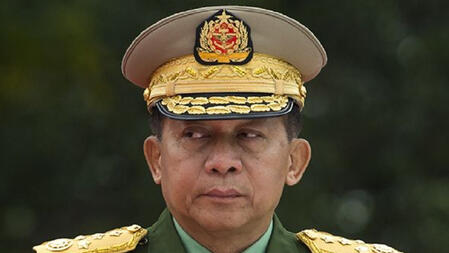 The Military coup
The 2021 Myanmar coup d'état began on the morning of 1 February 2021 when democratically elected members of Myanmar's ruling party, the National League for Democracy, were deposed by the Military. The Military proclaimed a year-long state of emergency and declared power had been vested in Commander-in-Chief of Defence Services Min Aung Hlaing.

It declared the results of the November 2020 general election invalid and stated its intent to hold a new election at the end of the state of emergency. The coup d'état occurred the day before the Parliament of Myanmar was due to swear in the members elected at the 2020 election, thereby preventing this from occurring. President Win Myint and State Counsellor Aung San Suu Kyi were detained, along with ministers and their deputies and members of Parliament.

How did the coup unfold?

In the early hours of Monday, the army's TV station said power had been handed over to commander-in-chief Min Aung Hlaing. Aung San Suu Kyi, President Win Myint and other leaders of the National League for Democracy (NLD) were arrested in a series of raids. It is not clear where they are being held.

No major violence has been reported. Soldiers blocked roads in the capital, Nay Pyi Taw, and the main city, Yangon. International and domestic TV channels, including the state broadcaster, went off air. Internet and phone services were disrupted. Banks said they had been forced to close for one day. Later, the military announced that 24 ministers and deputies had been removed, and 11 replacements had been named, including in finance, health, the interior and foreign affairs. A curfew is now reportedly in effect from 20:00 local time to 04:00.

Civil resistance efforts have emerged within the country, in opposition to the coup, in numerous forms, including acts of civil disobedience, labour strikes, a military boycott campaign, a pot-banging movement, a red ribbon campaign, public protests, and formal recognition of the election results by elected representatives.
#JusticeForMyanmar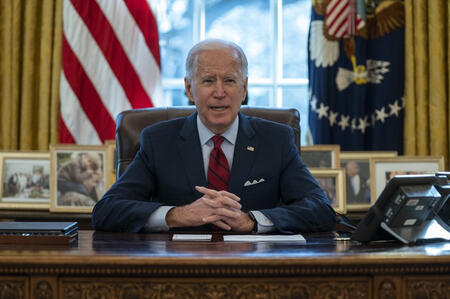 INTERNATIONAL REACTIONS
UN Secretary-General António Guterres called the army's move a "serious blow to democratic reforms", as the security council prepared for an emergency meeting. The UN demanded the release of what it said were at least 45 people who had been detained.

Joe Biden released a statement saying "force should never seek to overrule the will of the people or attempt to erase the outcome of a credible election". He said the removal of sanctions over the past decade as Myanmar progressed to democracy would be immediately reviewed, adding: "The United States will stand up for democracy wherever it is under attack."

In the UK, Prime Minister Boris Johnson condemned the coup and Aung San Suu Kyi's "unlawful imprisonment". European Union leaders have issued similar condemnations.

China, which has previously opposed international intervention in Myanmar, urged all sides in the country to "resolve differences", while some regional powers, including Cambodia, Thailand and the Philippines, said it was an "internal matter".

US President Joe Biden on Feb 10 2021 ordered new sanctions against the military regime in Myanmar, taking action after the military this month staged a coup in the Southeast Asian country and arrested de facto leader Aung San Suu Kyi and other senior politicians.

Mr Biden said he was issuing an executive order that will prevent Myanmar's generals from accessing $1 billion in assets in the United States. Mr Biden added that more measures are to come.
#JusticeForMyanmar
Civil Disobedience Movement
On 2 February, healthcare workers and civil servants across the country launched a national civil disobedience campaign, in opposition to the coup, with workers from from dozens of state-run hospitals and institutions initiating a labour strike. A Facebook campaign group dubbed the "Civil Disobedience Movement" has attracted over 200,000 followers, since its initial launch on 2 February 2021.

Healthcare workers from dozens of state-run hospitals and institutions initiated a labour strike starting 3 February 2021. As of 3 February 2021, healthcare workers in over 110 hospitals and healthcare agencies have participated in the movement. Labor strike participants have faced intimidation and threats from superiors. By 9 February, COVID vaccination had been suspended, and most hospitals in Myanmar had shut down.

The labor strikes have quickly spread to other sectors. Min Ko Naing, an 8888 Uprising leader, has urged the public to adopt a "no recognition, no participation" stance to the military regime. Banks were also impacted by staff participation in the ongoing campaign.

The motto of this campaign is "ရုံးမတက်နဲ့ ရုန်းထွက်" which was viral on the social media in past few days. People also believe that CDM has synergistic effect with on ground protests. There is also public shaming to those who do not participate in this movement which is regarded as betrayal to the civilians.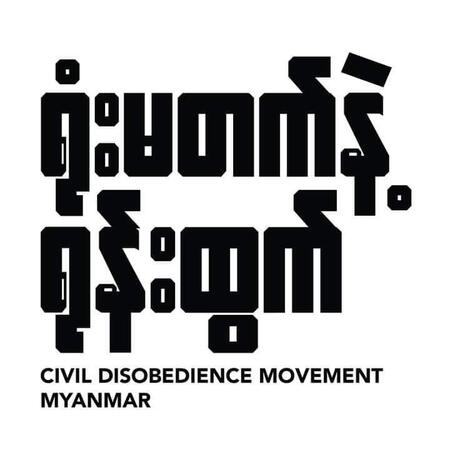 #JusticeForMyanmar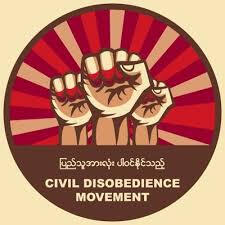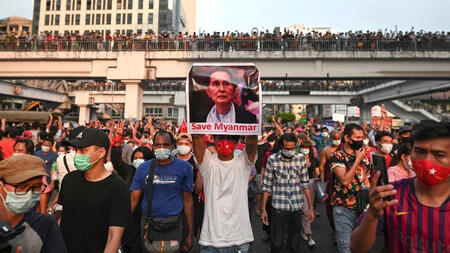 PUBLIC PROTESTS
On 2 February 2021, some Yangonites staged a brief 15-minute protest rally at 20:00 local time, calling for the overthrow of the dictatorship and Suu Kyi's release. On 4 February 2021, 30 citizens protested against the coup d'état, in front of the University of Medicine in Mandalay, an act that led to four arrests.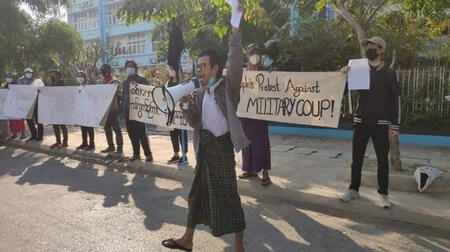 On 6 February 2021, the first large-scale protests were organized in Myanmar. 20,000 protestors took part in a street protest in Yangon against the coup d'état, calling for the release of Aung San Suu Kyi. Chants included, "Military dictator, fail, fail; Democracy, win, win". Drivers honked their horns in support.

Public protests were also organized across Upper Myanmar, including the cities of Naypyidaw, Mandalay, Bagan, Hpakhant, Lashio, Magwe, Mogok, and Pyin Oo Lwin, Taunggyi as well as Lower Myanmar, including the cities of Mawlamyaing, Dawei, Pathein, and Myaungmya, and Myawaddy.

In the national capital of Naypyidaw, riot police deployed water cannons on protesters to clear out the roads, becoming the first known use of water cannons since the protests began. In the evening of Feb 8, martial law and a nightly curfew was impose in major cities and towns, including Yangon and Mandalay, effectively banning gatherings of more than 5 people.

On 9 February, protesters defied martial law, and continued to organize larger public protests across the country. Police began a crackdown of protests, firing bullets, and using water cannons to disperse the crowds. Myanmar teenager Mya Thwate Thwate Khaing was supposed to be celebrating her 20th birthday on Thursday. Instead, she is fighting for her life in a hospital in the capital Naypyidaw after she was shot in the head when police cracked down on a protest against the military coup on that day.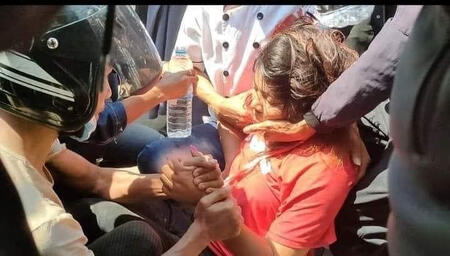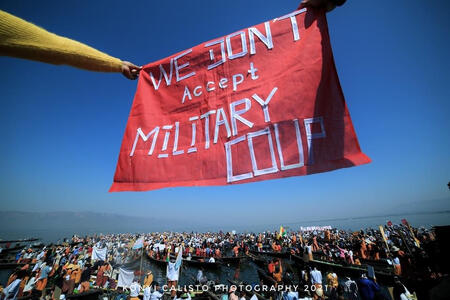 #JusticeForMyanmar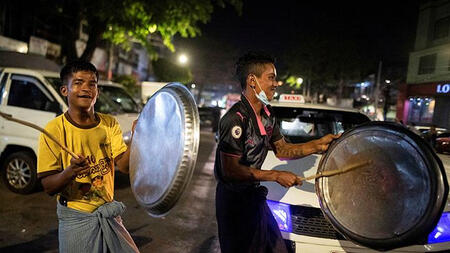 POT BANGING MOVEMENT
Scores of people in Myanmar's largest city honked car horns and banged on pots and pans Tuesday in the first known public resistance to the coup led a day earlier by the country's military.

What was initially planned to take place for just a few minutes extended to more than a quarter-hour in several neighborhoods of Yangon. Shouts could be heard wishing detained leader Aung San Suu Kyi good health and calling for freedom.

"Beating a drum in Myanmar culture is like we are kicking out the devils," said one participant who declined to give his name for fear of reprisals.

Several pro-democracy groups had asked people to make noise at 8 p.m. to show their opposition to the coup.
#JusticeForMyanmar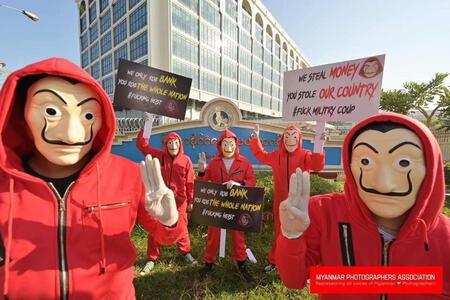 MEME CULTURE & GENERATION Z
While the country is not new to pro-democracy protests -- demonstrations in 1988 and 2007 had turned bloody, with several civilians and Buddhist monks killed by the army in violent crackdowns -- protests differ this time as they involve a younger generation that is more in tune with popular meme culture.

Generation Z and millennial relationships culture are making a strong showing in the signs. Demonstrators even poked fun about the reportedly small height of the military commander Min Aung Hlaing (Mal). We have collected some pictures of protesters which got media attention and went viral. (Check below!)

Burmese youths also made a live map of police & military which would be very useful for protesters to avoid the violence. Contents like 'How to make DIY shields to prevent Water Canons' and 'Hand Signs during Protests' were also viral which could be seen as the effort of young people spreading valuable information.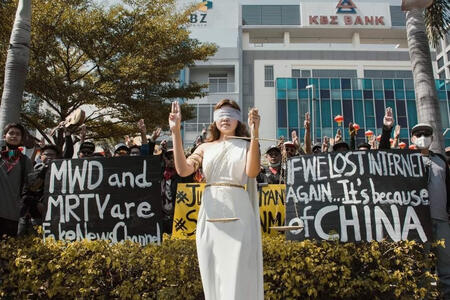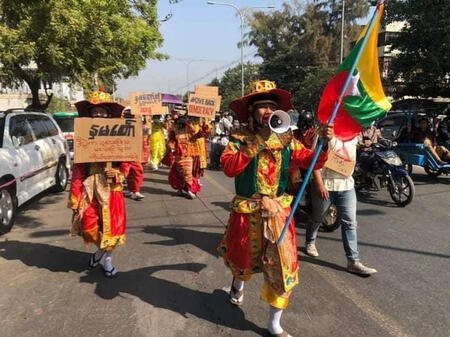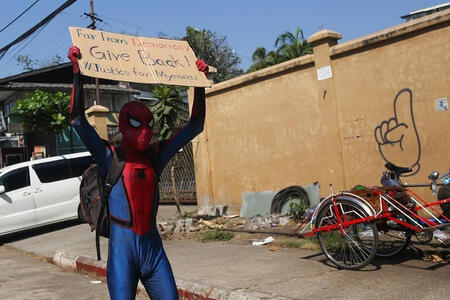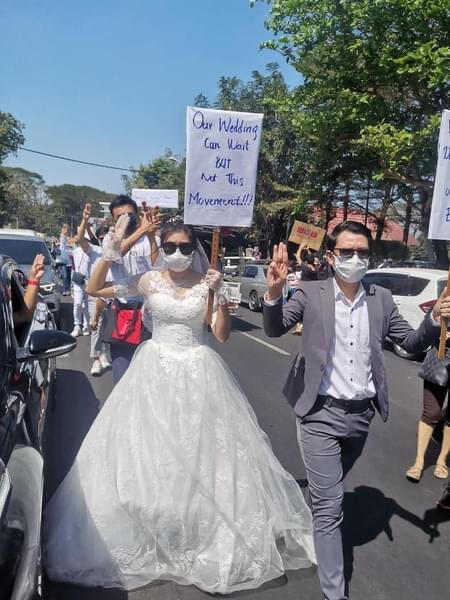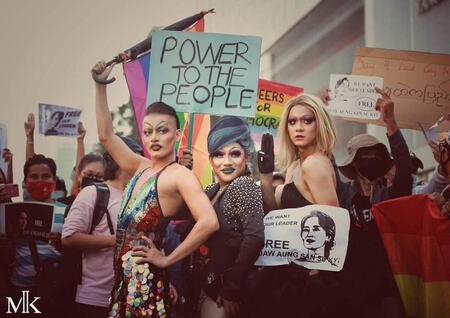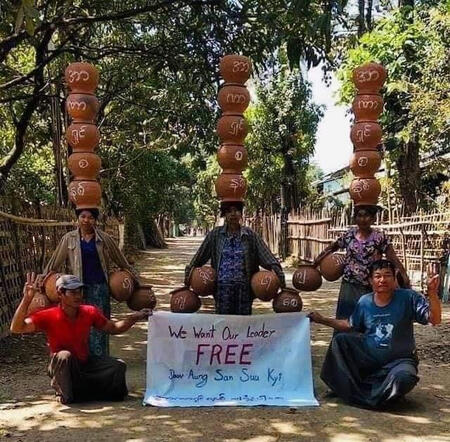 #JusticeForMyanmar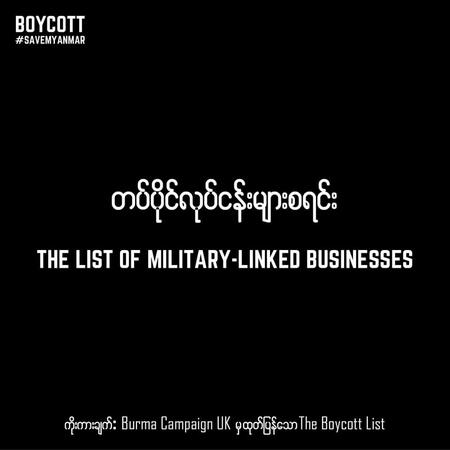 BOYCOTT MILITARY-LINKED BUSINESSES
On 3 February 2021, a domestic boycott movement called the "Stop Buying Junta Business" campaign emerged, calling for the boycott of products and services linked to the Myanmar military. Among the targeted goods and services in the Burmese military's significant business portfolio include Mytel, a national telecoms carrier, Myanmar Beer, Mandalay Beer, and Dagon Beer, several coffee and tea brands, 7th Sense Creation, which was co-founded by Min Aung Hlaing's daughter, and bus lines.

In response to the boycott, 71 engineers working for Mytel in Sagaing Region resigned in protest. Some retail outlets have begun pulling Myanmar Beer from stores.

On 5 February, Kirin Company ended its joint venture with the military-owned Myanma Economic Holdings Limited (MEHL). Myanmar people are willing to continue boycott every business which is owned by Military & their family members, and companies which opposed in CDM movement.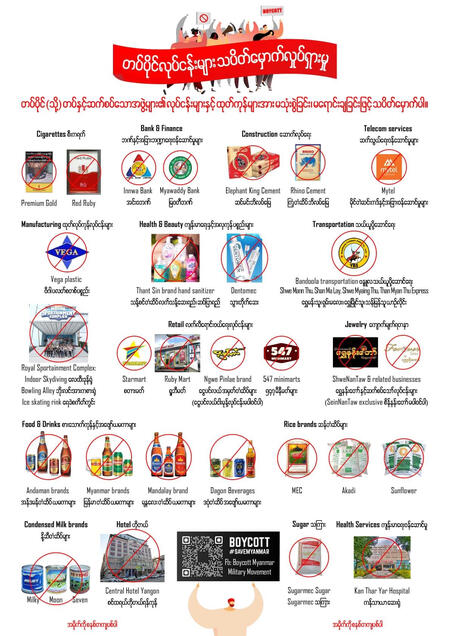 #JusticeForMyanmar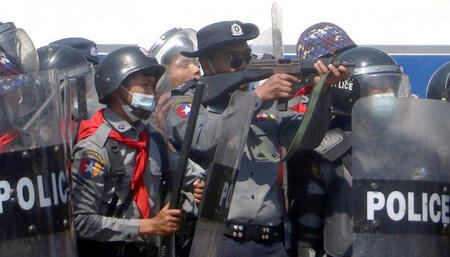 Countermeasures of military
Law enforcement authorities have acted swiftly in quelling opposition to the coup.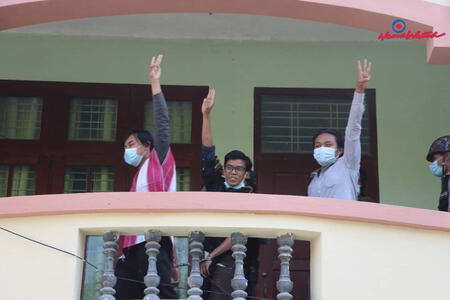 On February 4 2021, four university students - Min Nyi Nyi Kun, Ye Win Tun, Pyae Sone Aung, Saw Oakkar Oo, were charged under Section 19 of the Peaceful Assembly and Peaceful Procession Law for protesting in Mandalay.

On February 5, NLD leader Win Htein was charged under Section 124(a) of Myanmar's legal code for sedition. On February 9, at least 100 demonstrators were arrested in Mandalay, including former Mayor Ye Lwin. There were also claims & video files by family members of Union Election Commission (UEC) chairmen from multiple regions that they were taken at the midnight of Feb 10 by military soldiers with force.

There were also spread of misinformation during the internet blackout, including unsubstantiated rumours of Suu Kyi's release, the death of high-profile NLD leaders, and the fall of Min Aung Hlaing. The rumour surrounding Suu Kyi's release, which was attributed to the military-run Myawaddy TV, triggered street celebrations and fireworks.

On February 8, authorities began imposing martial law across several municipalities until further notice. Martial law effectively institutes a nightly curfew from 8 pm to 4 am, bans gathering of more than 5 individuals, public speaking, rallies, and protests.

On February 10, the upcoming Cyber Security Law (draft) has popped up on the social media together with the rumours of Internet restrictions and Great firewall. There were claims that China has been helping the military to build the firewall which will ban social media platforms and others. People were furious about the Cyber Security Law which includes many rules that will break the human rights and internet freedom. Famous Intl Hacker Organization called Anonymous also tweeted about this matter on their social twitter.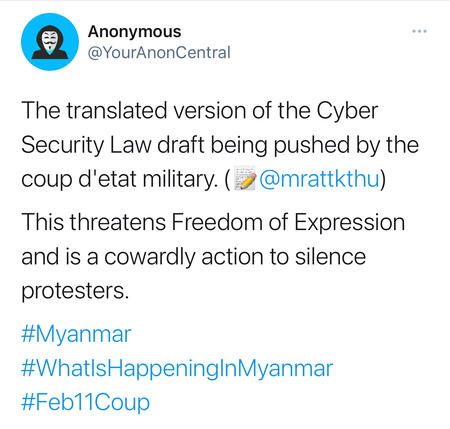 #JusticeForMyanmar
HELP & SUPPORT
You can help Myanmar to get democratic freedom in multiple ways either from local or international. A lot of organizations have been helping government staff who joined the Civil Disobedience Movement (CDM) financially. Doctors who have joined the CDM also continue health care services in the public & private clinics. Lawyers also have been helping for the protesters who were arrested for peacefully expressing their view.

We have collected some data of helping hands which would be useful for everyone involved in this movement. We also beg you to donate to those charities since it will be very helpful for them to stand long term. At the same time, we suggest to participate in social media campaigns!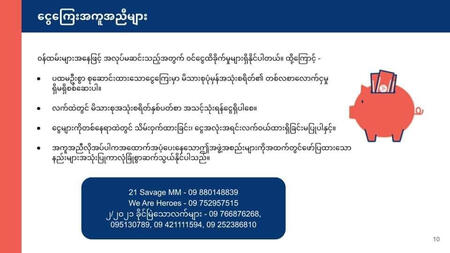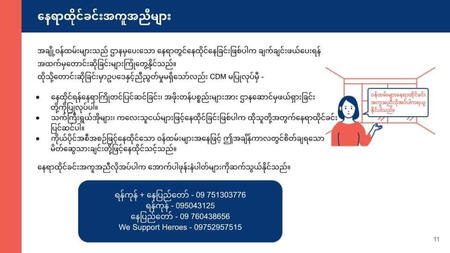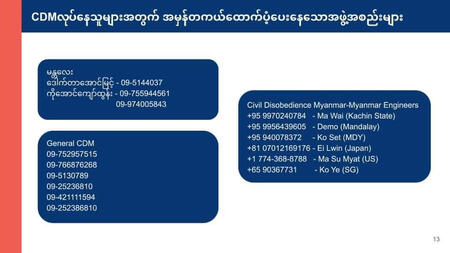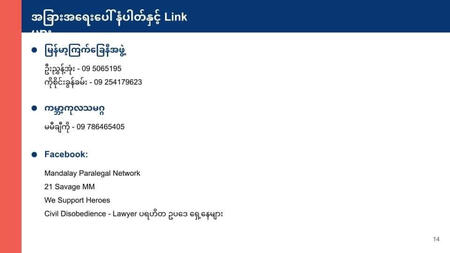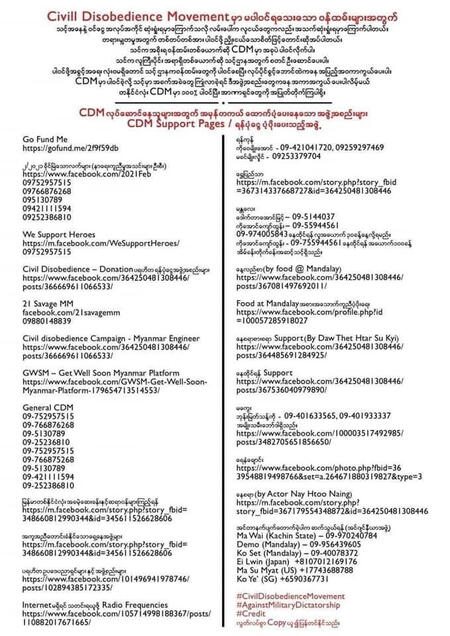 #JusticeForMyanmar